The Divine Comedy is Neil Hannon.

Neil Hannon is a singer, lyricist, composer and musician and he produces his records. He also owns his label: Divine Comedy Records. He worked with Tom Jones and Keane, to cite a few, and wrote songs for Ute Lemper or Charlotte Gainsbourg.

Neil Hannon created The Divine Comedy as a indie band in the late 80s. After an album, the band split up shortly. In 1993, Neil Hannon keep the name The Divine Comedy to release Liberation. From that time on, The Divine Comedy was to be a concept led by one man, though sometimes involving many musicians.

In 1996, the single Something For The Weekend, taken from the album Casanova, unexpectedly raised The Divine Comedy up into the British charts.

Neil Hannon claims influence by Electric Light Orchestra, Scott Walker, Jacques Brel, Kurt Weil, U2, REM or even Michael Nyman. Neil's songs are famous for their irony as well as their baroque orchestration and have influenced Rufus Wainwright, Duke Special, The Thrills, and Vincent Delerm and Yann Tiersen in France.

With the turn of the century, The Divine Comedy signed with Parlophone, under which label he released the albums Regeneration and Absent Friends. More recently, after leaving Parlophone, Neil Hannon redefined himself as a solo artist while he is not busy composing for theatre works. He also has enjoyed a new success with his new band The Duckworth Lewis Method co-founded with Irish musician Thomas Walsh.

a short site is an unofficial information database dedicated to the works of Neil Hannon, and partially works as an user-generated resource. Most of the pages are editable, meaning that anybody can easily add new content or improve what's already here, please read the FAQ for more information.

29/10/2014, Blisstopic - The Divine Comedy
Entrevista con The Divine Comedy por Luis Meyer para Blisstopic.

24/10/2014, Nuits de Fourvière Lyon 2014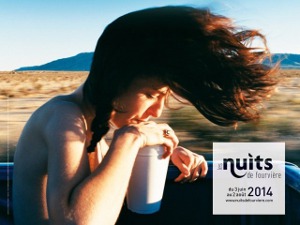 On July 14th,
The Divine Comedy
will opening the stage for
Burt Bacharach
at the
ancient theatre of Lyon
as part of the
Nuits de Fourvière
.
On this occasion,
a short site
offers
5 pairs of tickets
for this special evening.
To enter, all you need to do is to answer those two questions:
Which hit composed by Burt Bacharach and Hal David was covered by The Divine Comedy in 1996?

Which other classic track, still written by Burt Bacharach and Hal David, was also covered by The Divine Comedy with Ben Folds during a shared tour?
We will select
5 winners from the correct answers
submitted before
July 11th
to this address:
concours@ashortsite.com
. Please include your first and last names, and we will contact the winners on July 12th.
Good luck!
Important information:
the winners will have to collect the tickets at the Théâtre de Fourvière, on July 14th at the opening hour,
18:00
(local time), a photo identification may be required.
a short site and Nuits de Fourvière won't cover any additional cost related to the competition (transport, hotel, …). If the event is cancelled for reasons beyond our control, a short site and Nuits de Fourvière won't give any compensation prize.