The Divine Comedy is Neil Hannon.

Neil Hannon is a singer, lyricist, composer and musician and he produces his records. He also owns his label: Divine Comedy Records. He worked with Tom Jones and Keane, to cite a few, and wrote songs for Ute Lemper or Charlotte Gainsbourg.

Neil Hannon created The Divine Comedy as a indie band in the late 80s. After an album, the band split up shortly. In 1993, Neil Hannon keep the name The Divine Comedy to release Liberation. From that time on, The Divine Comedy was to be a concept led by one man, though sometimes involving many musicians.

In 1996, the single Something For The Weekend, taken from the album Casanova, unexpectedly raised The Divine Comedy up into the British charts.

Neil Hannon claims influence by Electric Light Orchestra, Scott Walker, Jacques Brel, Kurt Weil, U2, REM or even Michael Nyman. Neil's songs are famous for their irony as well as their baroque orchestration and have influenced Rufus Wainwright, Duke Special, The Thrills, and Vincent Delerm and Yann Tiersen in France.

With the turn of the century, The Divine Comedy signed with Parlophone, under which label he released the albums Regeneration and Absent Friends. More recently, after leaving Parlophone, Neil Hannon redefined himself as a solo artist while he is not busy composing for theatre works. He also has enjoyed a new success with his new band The Duckworth Lewis Method co-founded with Irish musician Thomas Walsh.

a short site is an unofficial information database dedicated to the works of Neil Hannon, and partially works as an user-generated resource. Most of the pages are editable, meaning that anybody can easily add new content or improve what's already here, please read the FAQ for more information.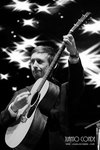 03/08/2015, paragustoscolores: PortAmérica (sábado 18): un final divino
Llegaba el gran momento del sábado. Neil Hannon y su banda actual se subían al escenario SON Estrella Galicia para hacer un repaso por la carrera de The Divine Comedy. El encantador Hannon echó la vista atrás para deleitarnos con temazos como "Everybody Knows (Except You)", "Becoming More Like Alfie", "Lady of a Certain Age" o "Generation Sex". Mención aparte merece la maravillosa-emocionante-épica (se me acaban los calificativos) "Our Mutual Friend" que, rizando el rizo, incluyó un guiño final al "Chandelier" de Sia.

03/08/2015, Divine Comedy For Oh Yeah Legend Award | Oh Yeah Music Centre, Belfast | News
A special Legend presentation and performance at the Mandela Hall, Belfast, November 14.
With the New Year coming in, it is time to sum up the various updates that have been done to
a short site
over the last few months.
First of all, the
chrononlogy
from the beginning to 1996 has been completely reviewed. It is now more accurate with the complete tour dates in France for the
Liberation
and
Promenade
tours; and some testimonies.
The
commissioned works
have been updated, including some soundtrack for Irish and British television series.
The list of
cover versions
has also been completed with releases from bandcamp, as well as a couple of 2014 albums.
And the
compilations
list has been updated with many more releases from 1990 to December 2014.
We try to add the maximum of information for each release, or event. However, it is a slow task to do so; and we remind that it is possible to any visitor of the site to contribute, complete or correct the website by clicking on the
Edit
tab on the top right corner of each page. It is also possible to just leave a comment by clicking on the
Talk
tab.
We wish a happy 2015 with hopefully a comeback of The Divine Comedy to the scene.