After an orchestral tour in April 2004, followed by a little break, Neil Hannon got back on the road in June 2004 with an intimate acoustic set-up. Therefore, the title track album, '
Absent Friends
' was perfect to fit in that context, and was released as a second single in the middle of June. Even more than 2 months after the releases of the album and the previous single,
Absent Friends
still managed to reach number 38 in the charts, so almost as good as did
Bad Ambassador
.
As for the album, the photos that illustrate the single were shot in a Georgian house at 12 Henrietta Street, Dublin. The first picture shows Neil with his hand on the table, while on the second he is looking at his glass (perhaps of his favourite brandy), the second one being also included on the album's booklet. A
promotional film
was done by Dennis Madden during the shooting, perhaps as an early idea for a music video (not sure though); and it'd end just being used for an advert. The proper music video for the single was done during the filming of
Live At The Palladium
produced by Done and Dusted. It shows the band performing in the venue, first in front of empty seats but only Neil; and then with the full audience. The video is included as a CD-ROM track on the maxi CD.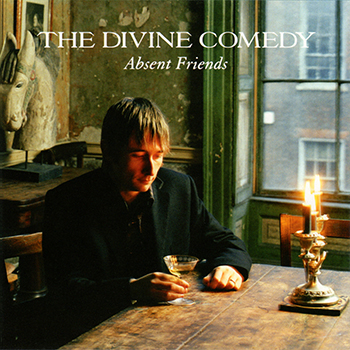 The concept is that the maxi CD includes the regular version of the title track, the video, and as B-sides an alternative version of the title track plus another song: here the classic hit '
Something For The Weekend
'. Both are taken from the
BBC Ken Bruce session
recorded at the time of the album release, while originally 5 tracks were performed for the session. On the other hand the CD single includes only one B-side: a new song called '
Mr. Right
'.
Finally, the 7" single comes with another B-side entitled '
Anthem For Bored Youth
'. That song was previously available on CD thanks to the
Absent Friends

Companion
bonus disc.