This Sony release of
A Short Album
is often considered as being a limited edition of the UK album because of its bonus tracks. Actually this is not the case at all. The disc was issued by Sony Music for Canada, Eastern Europe (Poland, Czech Republic, ...), Russia and maybe Asia.
The bonus tracks are actually the new songs among the
Casanova
B-sides: '
Birds Of Paradise Farm
', '
Love Is Lighter Than Air
', '
Motorway To Damascus
'; as well as the cover of '
Make It Easy On Yourself
' from the
Everybody Knows
singles.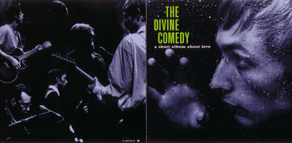 Unlike the
UK release
the album was not released as a digipack but in a jewel box. However the artwork is a slightly different than the
French release
.
The sides of the inlay feature the title as well as the catalogue number. Unlike the French release, it reads in a different way on each side.
The bottom of the back of the inlay has publishing notes as well as contact information. It also reads 'Distribution Sony Music'.
Unlike the French release the CD tray is not black but transparent. Under the tray the inlay features the taxi photo.
The fourth page of the booklet features the live photos.
The inside pages of the booklets features the complete credits for the album songs and the bonus tracks.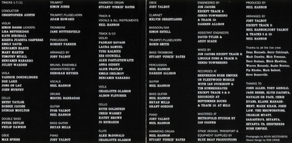 The CD features copyright notes, catalogue numbers and logos including a SACEM logo.
Around the centre of the CD, we can read:
Sony Music IFPI L552 S0148871810-0101 12 / 2