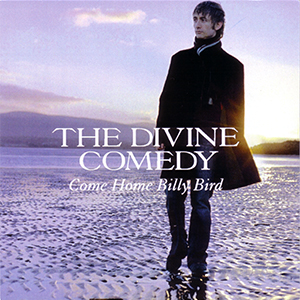 Even though in France there was no special release of the
Come Home Billy Bird
single, and the available discs in store were the standard
UK release
, Labels were in charge of distributing them and promoting them.
Therefore a promo card has been issued. It features the same cover as the
promo CD
on one side, and some words on the album on the other. It also advertises the Parisian show at Le Grand Rex. And it is worth to notice that unlike other promotional material from Labels regarding the album, the featured website is the band's official website, and not the promotional French site with a competition.