This compilation CD is part of the 2004 EMI Esound series. This series features portrait of listeners of EMI music and at least three of some features Divine Comedy songs:
Esouns 2
,
Esound 5
and
Esound 10
.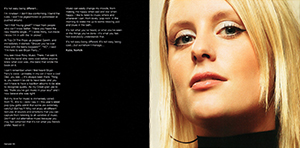 This volume features the second single '
Absent Friends
' from the
album of the same name
; and portrait Katie from Norfolk. The booklet features notes where she explains how she fells different by listening music from EMI. Inside we can read release dates for each of the songs as well as copyright notices.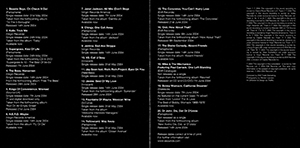 On the sides we can spot the 12 portraits of the discs from the series. The back cover features the tracklisting as well an EMI frame about the Copy Controlled system. The CD is plain black with a Copy Controlled logo, disc title and copyright notes.
The inlay features a quote from the booklet notes which can be seen on the left; and the musicfromemi service description.