While The Divine Comedy was previously featured in the
Vollmilch 2001
compilation with the album version of '
Perfect Lovesong
'; this compilation, released after the 2004 edition of the Haldern Festival, features live performances from the festival. It is said it was actually posted afterwards to people who ordered it at the festival.
The compilation features first artists who performed at the main festival, finishing with a live version of '
When The Lights Go Out All Over Europe
'. Then it acts who performed on the Rolling Stone stage.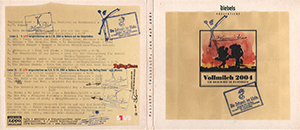 The CD comes in a digipack and the back cover features the detailed tracklisting but no bar code since it was a sampler release.
Inside can be found a text about the 2004 and 2005 editions of the festival, and photos from the festival's site.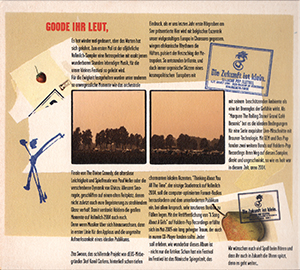 The live performance of The Divine Comedy at the Haldern festival in 2004 was also broadcast on radio, and partially on TV.