This compilation, released in 2002, was issued to promote Haldern Festival, and features artists from the previous year's line up. However, they are album recordings and not live recordings from the festival.
The compilation features first international artists who performed at the Open Air Festival, starting with The Divine Comedy. Then it features German acts who performed at the Terratec Talent Tent or at the Gloria Am in Cologne.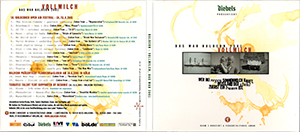 The CD comes in a digipack and the back cover features the detailed tracklisting, sponsors' logos but no bar code since it was a sampler release.
Inside can be found a text about the 2001 and 2002 editions of the festival, and photos from the festival's concerts.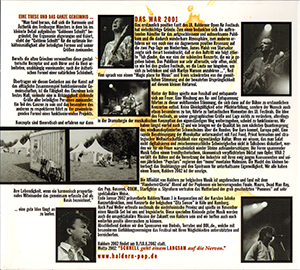 Another Vollmilch compilation featuring The Divine Comedy was
released in 2005
, this time featuring a live track from the 2004 edition.