Everybody Knows (Except You)
was the only single from
A Short Album About Love
to be released. Probably to increase the sales, the single was released under 3 volumes, each with a different colour. It was again a great success as it reached the 14th place on the UK charts, as
Something For The Weekend
did.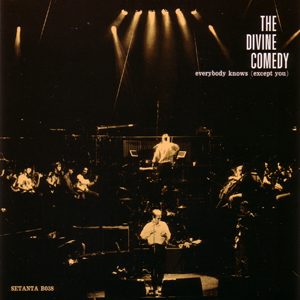 The B-sides of the three CDs were recorded live during the
Shepherd's Bush Empire concert on October 20th 1996
. However the A-side on the 3 discs is the same as the album version and not a live version. Actually, CD A doesn't feature the first tracks, then CD B tracks form the middle and CD C tracks from the end. It's the other way round! '
Make It Easy On Yourself
', a cover of a song by Burt Bacharach, on CD A, was the last song of the concert, before the first encore, made of '
A Drinking Song
' and '
Something For The Weekend
'. On CD B includes tracks from the middle of the show: '
Johnny Mathis' Feet
', '
Your Daddy's Car
' and '
Europe by Train
'. They are not put in the actual gig order. Finally, CD C features the first three songs of the concert: '
Bath
', '
Tonight We Fly
' and '
Middle-class Heroes
'. For more information on the concert's setlist, we recommend you check our
chronology page
.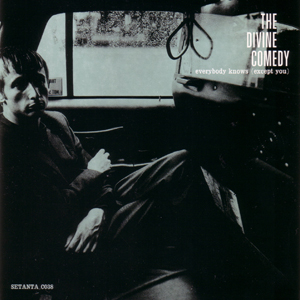 Two songs from the concert, released as
Everybody Knows
B-sides, '
Europe By Train
' and '
Make It Easy On Yourself
' appear also on a
Short Album

sampler
. However, '
Europe By Train
' has been edited: the intro with Neil speaking cut off.