The CD is presented in a black card sleeve with the
Fin De Siècle
picture and the title 'Generation Sex'.
While the name of the band is written in the
Fin De Siècle
font, the
Casanova
font was used for the title of the disk. The CD is black and transparent. Around the centre, we can read:
LBR 02 IFPI A98 (logo) SNA SA 4428 07309804 SNA (logo) ifpi L600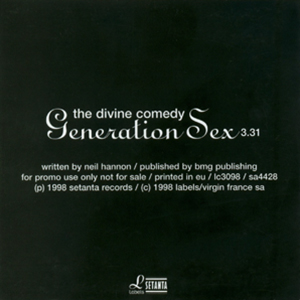 The CD was available for shops with a shop display advertising the French tour dates.