The singles from
Regeneration
were not only distributed in UK but also worldwide. However, unlike the other singles from the two next albums on Parlophone, at the time of
Regeneration
the pressing were slightly different to the
ones available in UK
.
First of all, while in UK the singles came with a sticker on the case, such stickers were missing from the new CDs in other countries (except if the UK releases were imported of course).
But there is much more to say about these export releases of
Perfect Lovesong
. Unlike the two other
Regeneration
singles, the two of the CDs from the set were printed especially by EMI UDEN, perhaps this has to do with the fact that the catalogue number of CD1 and CD2 were originally inverted for this release ?!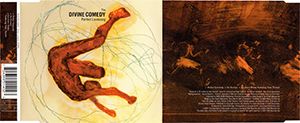 Like the previous EMI UDEN
Regeneration
singles (that's to say
Love What You Do

CD2
and
Bad Ambassador

CD2
), the sleeves have a different cut margin on the left of the barcode. We can sport the same mistake with the serial number as on the UK sleeves.
But the weirder things about these singles is the front cover of CD2 which minus the names. It is just the photo of the sculptures, but the title can still be spot on the side.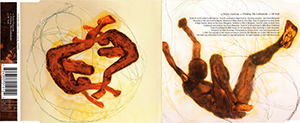 The CD themselves have slightly different background colours from the
UK original
, and more bold printed information. However, unlike the 2 previous international releases of
Love What You Do
and
Bad Ambassador
the bel BIEM logo is correct with the circle around.
Near the centre of the CD we can read
for CD 1:

IFPI L045 EMI UDEN 5501402 @ 1

for CD 2:

IFPI L047 EMI UDEN 5501412 @ 1
Both have EMI UDEN number which means that they were manufactured in a different plant than the
UK versions
which have EMI UK numbers.
Countries where such CD were made available include European Union, Easter Europe, Asia, but they were not specific to any of such countries. Additionally, a specific
promo CD
was released in Germany.