While in France the single was commercially available in shops, though it was
slightly different print
than in the UK, it was not a specific release in France. However, a couple of French promos of the single were also issued some time later during Summer 2001. Despite these promos mention they feature a 'radio edit' of '
Love What You Do
', they feature a remix of the song by a French musician from their catalogue, Romain Humeau, leader of French alternative band Eiffel, who shared the same manager in France at that time. The remix was produced in Paris, at the Studios de la Seine. Romain Humeau said about his work on the song: "I don't know that much The Divine Comedy, I worked on only one of their songs. But I like the lyrical dimension, I'd even say esoteric, of their works". [1] The aim of the remix is however quite a mystery; probably aimed for broadcast by the radio, it was not necessary used since promos of the album, or UK promo were also sent to stations. The remix was also not commercially available, since the releases of the single in France were the same as in the rest of the world.

This release is quite easy to distinguish from the
UK promo
. First, the front cover uses the photo from the CD 2 and not the CD 1 from the single sets. Also the sleeve does not feature any print on the inside. And finally, the back cover features credits of the remix and a Labels logo.
The CD features titles, tracklisting and track time (although the correct time is 3:52/3:54 and not 3:46), copyright note, catalogue number as well as logos: bel BIEM, Compact Disc, Parlophone and Labels. Near the centre we can read:
MPO IFPI L033 VISA 6632 @@@ 01
and
20010817 1418 @@@ 4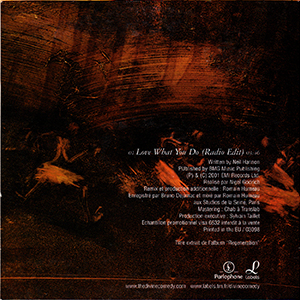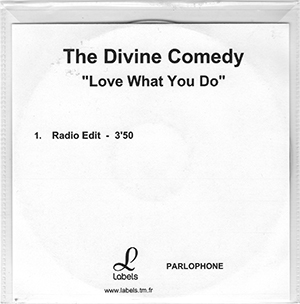 In addition to the promo release, an acetate CD-R was also issued. It comes in a PVC slipcase with a white inlay featuring the titles and the tracklisting. Once again it tells radio edit while it is not the proper radio edit, but the remix. There is also a Labels logo and the name Parlophone, but no logo.
The CD is a simple Hi-SPACE CD-R and features a white sticker with the title and track infos.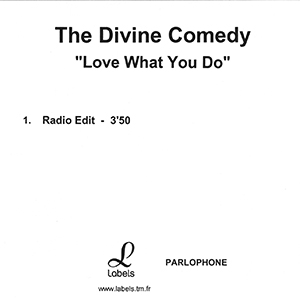 [1] musiQualité.net interview