After two dark singles (
Generation Sex
and
The Certainty Of Chance
), the last single from
Fin De Siècle
is lighter and the cover is (a bit) more colourful. It plays with the colours of the British coach company: red and blue.
This hit is still the greatest success of The Divine Comedy so far: it reached the Top 10 being 8th on the UK charts the week of its release, spent 3 week on the Top 25, and 5 on The Top 50. The packaging was also more commercial: instead of the traditional single cases, card sleeves were used.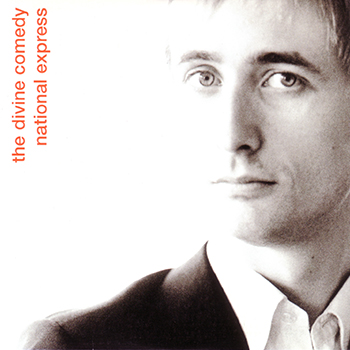 Once again, the single was released under different formats, but this time no more Nyman covers as B-sides. Instead, they feature Magnetic Fields and Kraftwerk covers, both of which played live during the tour.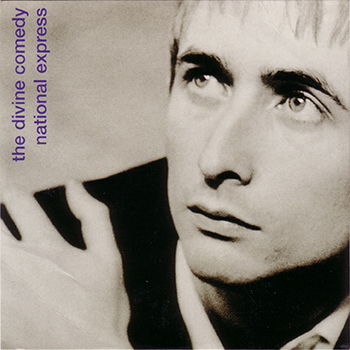 It is likely that The Divine Comedy went in studio in 1998 to record an acoustic session featuring '
The Heart Of Rock And Roll
', '
Going Downhill Fast
', along with '
London Irish
' (on
Generation Sex
), '
Eric The Gardener
', '
With Whom To Dance
' and '
Jackie
' (on
The Pop Singer's Fear Of The Pollen Count
).