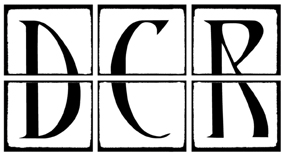 Divine Comedy Records Limited is The Divine Comedy's own record company. Owned by Neil Hannon (90%) and
Natalie DePace
(of
Divine Management
), the company was set up in 2002 after The Divine Comedy were given the rights and the master recordings of their
Setanta Records
back catalogue. However the terms of the deal still remains unclear nowadays, rumours say that Setanta couldn't afford paying Neil Hannon royalties he was due.
Although DCR already licensed a song in 2003 for a
Jacques Brel compilation
, the existence of the company was only revealed to the audience in 2005 after many complains of the unavailability of the back catalogue:
"Of late, many of you have been asking about the availability of the first two Divine Comedy albums Liberation and Promenade. It seems that this is one secret we can no longer keep under wraps. Recently, Neil acquired all of the worldwide copyrights to his recordings that had previously been released through Setanta Records. This basically includes everything from day one at Setanta back in 1990 through to the final singles released from A Secret History in 1999. […]
Neil has great plans for a hands-on reissuing of his extensive back catalogue and we've been working on it for some time already. In the meantime, some of the back catalogue will sadly remain out of stock. […]
Reissuing the back catalogue will be a lengthy and involved process. Much of the original artwork has been lost, and master tapes are still being recovered. We will complete the process, and when we do you can expect to see photos you've never seen and hear tracks you've never heard."
Although the management expected exciting news for 2006 and then 2008, only a new print of
A Secret History
and the digital availability of the Setanta albums happened. In 2009 they announced that following financial difficulties the re-issues were temporarily cancelled:
"[…] We do still really want to do the reissues. In fact before the recession started we'd been intending to get them out in 2010 in time for the 20 year anniversary of The Divine Comedy's first release. We all love those albums as much as anyone else and want to see them physically available even if doing so makes a loss for a while. It is after all Neil's life in music.

However, we are not, especially in the current financial climate, made of money. And there is the small matter of a new album to make and pay for first. So what will probably happen this year is that Neil will make the new album, and then we'll see what's left. […]"
Despite no update has been given since about the back catalogue, the label has since very active in other fields as it produced all Neil Hannon's new material since. Divine Comedy Records have released the album
Bang Goes The Knighthood
and its singles, as well as the two
Duckworth Lewis Method
albums.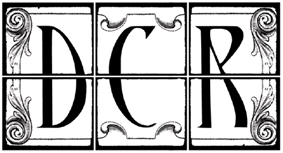 The logo was designed in 2005 through a fan competition. The winner James Watts originally did a logo based on Art Nouveau design of Dublin's Stag's Head pub in Dublin which features the 2004 album
Absent Friends
(ironically an album which remains the property of Parlophone Records). Although the final version – to be found on the records – is a simpler logo which keep only the 6 windows idea.
See also:
Divine Comedy Records discography