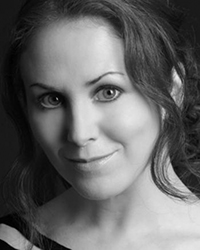 Órla Hannon (born Little) was married to Neil Hannon from 1999 to 2006. They celebrated their wedding in Dublin on September 1999, but they first met after a show at the Royal Festival Hall in 1997. We are unsure about the circumstances of their meeting, it is said that she worked in the music industry at the time.
She now works as an actress and has played for series and movies including
The IT Crowd
and
The League Of Gentlemen Apocalypse
.
In 2001, she gave birth to Willow Mary Erin Hannon.
She is also a close friend of actress Louise Osbourne, daughter-in-law of the famous Ozzy Osbourne. Órla and Neil were guests at their wedding.