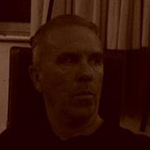 Nick Seymour is an Australian musician and producer, well known for being the bass player of Crowded House.
During the mid-nineties he moved to Dublin, there he bought a property in Exchequer Street as the price were very low at the time [1]. The place has become now Exchequer Studios which he runs alongside Brian Crosby (from Bell X1). The studio features lot of vintage instruments he has collected over the years. Exchequer Studios has been the place where recent albums by Neil Hannon or his friends have been produced:
Bang Goes The Knighthood
,
The Duckworth Lewis Method
, as well as,
Pugwash
's
The Olympus Sound
and
Cathy Davey
's
The Nameless
.
Nick Seymour, as well as his bandmate
Neil Finn
, has contributed to the recording of
Sticky Wickets
in 2013 which has also been recorded at Exchequer Studios.
[1] The Mayo News interview with Nick Seymour