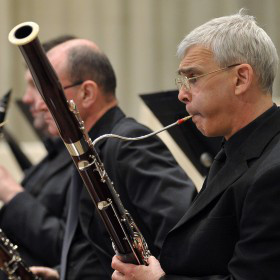 Richard Skinner is a bassoon player. He has been a member of the BBC Symphony Orchestra, The London Session Orchestra and The Royal Philharmonic Orchestra.
Since 2000 he has also played for many pop or famous musicians, including Joni Mitchell, Robbie Williams, Hans Zimmer, or Sting.
He has played for The Divine Comedy on the albums
Foreverland
and
Office Politics
.