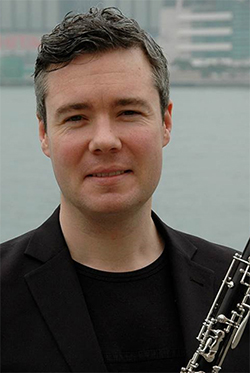 Maxwell Spiers is cor anglais player, but has also studied oboe and piano at the Royal College of Music. He has played with The National Orchestra of Malta, The Royal Ballet Sinfonia, The London Symphony Orchestras, The BBC Symphony Orchestra, The Royal Philharmonic Orchestra and many others.
Despite his instrument is mainly the cor anglais, Max has mainly played oboe for The Divine Comedy, first with the
Brunel Ensemble
at the time of
A Short Album About Love
and
Fin De Siècle
, and more recently on
Office Politics
. Although, he played also cor anglais on
Fin De Siècle
.