Joby Talbot was The Divine Comedy's pianist and arranger from 1993 to October 2001. Time Out described him as the 'orchestral alchemist' of The Divine Comedy.
He was born in Wimbledon, London, on August 25th 1971. On November 6th 1998, he married
Claire Burbridge
, a sculptress whose works can be admired on The Divine Comedy's album
Regeneration
, with whom he has a son, Maurice. He plays the piano and several wind instruments, is a string arranger and a composer. As such, he's signed with the publishing label
Chester Novello
.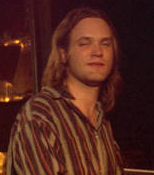 Before joining The Divine Comedy, he studied composition at the Royal Holloway and Bedford New College, then privately with Brian Ellis. After this, he went to the Guildhall School of Music and Drama, where he was a pupil of Simon Bainbridge and Robert Saxton. There, he was awarded the Wainwright Memory Bursary and won the Dorothy Adams String Quartet competition. In 1995, he started studying at Dartington with Louis Andriessen. At that time, he wrote 'Animisation'.
Besides his studies, in 1993 Joby played saxophone for pop groups of the London scene, such as the gothic band Nosferatu. It was thanks to a friend of his,
Chris Worsey
, that he was introduced to The Divine Comedy for whom Chris was playing cello. Neil Hannon was indeed looking for someone to play the oboe and the saxophone on
Promenade
. The following year, he toured with The Divine Comedy. He then became Divine Comedy's pianist and string arranger until 2003. He then introduced many musicians to the band:
In 1996, he became BBC
Young Composer of the Year
. As part of it, he was commissioned to compose a piece: 'Luminescence'. In 1997, he wrote the theme for
Tomorrow's World
with Neil Hannon. It's based on '
In Pursuit Of Happiness
', which is on The Divine Comedy's album
A Short Album About Love
. After that, he also composed the
BBC's Young Musician of the Year
theme (1998 and 2002) and the score for
Queen's Park Story
. He has been commissioned to compose for a few sitcoms, in particular the
League of Gentlemen
, which received the Golden Rose at the Montreux International TV Festival and the Royal Television Society Award for Best Title Music. Most of these works have been compiled within a
Showreel

sampler
issued by his publishing company, Music Sales.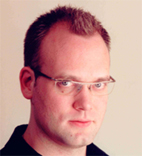 In July 1999, a show called
Joby Talbot Portrait
was given at the Almeida Theatre, London. It featured Neil Hannon of course, but also Michael Nyman. During the show, Claire Burbridge's works were exhibited.
Thanks to The Divine Comedy's success, Joby Talbot contributed for other artists' albums: The Franck and Walters'
Grand Parade
(1997), Pelvis'
Who Are You Today?
(1998). He then arranged most of the songs of Ute Lemper's
Punishing Kiss
album (2000) of which The Divine Comedy was also the backing band. Thanks to
Nigel Godrich
he has since arranged other artists with the
Millennia Ensemble
like Travis (since 2001), Paul McCartney (2006) and Air (2006/2007).
In the late 90's, Joby also created his own band,
Billiardman
, with
Rob Farrer
(vibes and percussions),
Ivor Talbot
from The Divine Comedy (guitar), Simon Pearson (guitar), Johan Peis (guitar) and Martin Elliot from the Michael Nyman Band (bass). By the way, Ivor and Joby aren't relatives. Joby being a Londoner and Ivor Northern Irish it's a mere coincidence if their surnames are the same. The band play their first gig in 2001 and in 2002 BBC Radio 3 broadcasts
The Watcher
, a piece composed by Joby and performed by
Billiardman
. The project never really went further but some of these works were later re-arranged for Tom Kerstens' G Plus ensemble's album
Utopia
(Real World Records, 2010).
In the early 2000's, Joby Talbot was asked by the British Film Institute to write the score of Alfred Hitchcock's silent movie
The Lodger
and Evgenii Bauer's
The Dying Swan
, the latter being released in as his first album (Black Box, 2000) with other works including 'Falling', 'Blue Cell' and String Quartet No. 1 and No. 2, and featuring many musicians who played for The Divine Comedy as well as artwork by Claire Burbridge. 'Falling' was later re-arranged for Cellist Maya Beiser's album
Almost Human
(Koch, 2006).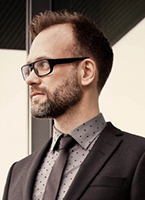 In October 2001, The Divine Comedy split. Joby was no longer touring for Neil Hannon, but continued working with him as an arranger for
Absent Friends
. This enabled him to devote more time to his own career. During that period Joby composed works that went performed by various ensembles such as 'Spacefish' (Instrumental, 2004), 'Standing Wave' (Tom Kerstens, 2004), and 'Motion Detector' (Maya Beiser, 2007).
In 2002, 2004, 2011 and 2018 he was commissioned by the BBC Proms, and composed 'The Wishing Tree' for the King's Singers (released on their album
Six
on Signum, 2005), 'Sneaker Waves' for the BBC National Orchestra of Wales (2004), arranged Purcell's 'Chacony in G Minor' for the BBC Symphony Orchestra (Chester 2019), and composed 'Ink Dark Moon' a concerto for guitarist Miloš Karadaglić and the BBC Symphony orchestra (Decca, 2021). Following 'The Wishing Tree', Joby was asked by Nigel Short to create another a cappella work for his ensemble Tenebrae that described the ancient Christian pilgrimage route across northern Spain to Santiago de Compostela:
Path Of Miracles
(Signum, 2006). This piece has been performeed since by varous ensembles including Conspirare (Harmonia Mundi, 2015), and has been re-recorded by Tenebrea in 2016 (Signum, 2017).






Since 2005, Joby has composed soundtracks of notable films (mainly for Garth Jennings):
The League Of Gentlemen's Apocalypse
(2005),
The Hitchhicker's Guide To The Galaxy
(2005),
Penelope
(2006),
Artic Tale
(2007),
Son Of Rambow
(2007),
Is Anybody There?
(2008),
Franklyn
(2008),
Burke And Hare
(2010),
Hunky Dory
(2011);
Closed Circut
(2013),
Sing
(2016 and received an Annie Award).
In 2004 Joby became Classic FM's composer-in-residence, a project which involved the composition of one short piece per month and resulted in the album
Once Around The Sun
(Sony BMG, 2005). Joby was accompanied by
Everton Nelson
,
Chris Worsey
and
Rob Farrer
and the album featured as a bonus three
Billiardman
pieces.




In 2006 he worked with Wayne McGregor on the ballet
Chroma
. The ballet is performed to a combination of original music by Joby Talbot and arrangements of music by Jack White of the White Stripes, with orchestrations by
Christopher Austin
. An album of Jack White's music arranged by Joby Talbot was subsequently released as
Aluminium
(XL Recordings, 2006). Following this, he composed a couple of other balled for McGregor:
Genus
(2007) for the Paris Opera Ballet with electronic musician Deru; and
Entity
(2008).
Genus
is partly based on two previous works: 'Motion Detector' composed in 2005 for Maya Beiser (Koch, 2007), and 'Manual Override' composed in 2007 for Singapore's T'ang Quartet.
In 2008 Joby was commissioned for CCN Roubaix and the Orchestre National de Lille to compose score for Carlson's production
Eau
. The score was later adapted as chamber work and released under the name
Tide Harmonic
(Signum, 2011).
In 2012 Talbot was commissioned by the Nederlands Dans Theater and the Het Residentie Orkest to compose
Chamber Symphony
for Medhi Walerski's ballet
Chamber
; and has composed
Meniscus
for Beijing's National Centre for the Performing Arts.


In 2011, Joby has been commissioned by Christopher Wheeldon of the Royal Ballet. This includes their first full-length score in 20 years:
Alice's Adventures In Wonderland
. The piece was produced jointly by the Royal Ballet and the National Ballet of Canada and has been released on DVD (Royal Opera House, 2001) and on CD (Signum, 2013) along with another Christopher Wheeldon ballet:
Fool's Paradise
, a re-work of
The Dying Swan
. In 2014 Joby Talbot and Christopher Wheeldon present a new ballet,
The Winter's Tale
(Opus Arte, 2015), based on Shakespeare's enduring tale of love, loss and reconciliation, and won the Prix Benois de la Danse.



In 2012 Talbot composed
Worlds, Stars, Systems, Infinity
, and additional movement to Gustav Holst's
The Planets
as part of the Philharmonia Orchestra's interactive digital installation,
Worlds, Stars, Systems, Infinity
at the London Science Museum. The piece was performed as part of the London Cultural Olympiad and was released as a DVD (Signum, 2013).
In 2013 he also wrote
Genus Quartet
for Los Angeles Calder Quartet, which was premiered at the Barbican's weekend of new music curated by Nico Muhly.
In 2015 Toby Talbot has composed his first opera,
Everest
, for the Dallas Opera. Another is currently in the work.
Joby Talbot's website: http://jobytalbot.com/

[1] Le Soir, 11/06/1996