To see the lyrics, click on the name of the version you are interested in (on the left).
It's not played very often. It was part of the 1994, 1998 and 2004 setlists, played on the acoustic guitar. More recently (2010) Neil played it solo on the piano, closer to the album version.
It's the second song in
Promenade
and, just as '
Bath
' introduced us to the female character, 'Going Downhill Fast' introduces us to the male character, nicknamed Mercury, after the Roman messenger of Gods, famous for flying fast.
Indeed the boy in the song is cycling down a hill. Although it could by any place, the song may refer to a place not far from Londonderry named Downhill. The strangeness of the place lies in that there are two roads to get there: one along the shore, and the other by the hills (the Bishop's Road). Starting from the top of the hill the slope is at first soft and gets steeper and steeper as you reach the seaside. To help you understand more, here are a few pictures to go to Downhill together.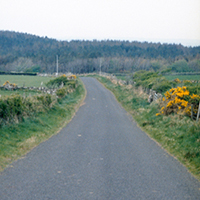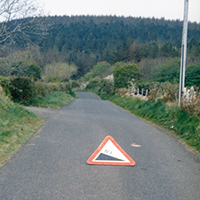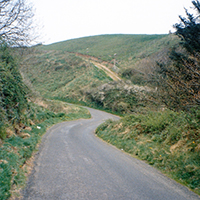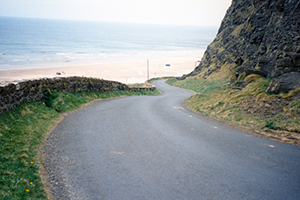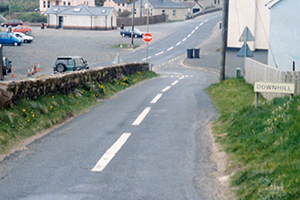 Neil Hannon might have got the idea of the butterflies from a poem by Ted Hughes called 'Two Tortoiseshell Butterflies'; or it may just be the image of the 'butterflies in the stomach' caused by the thrill of the speed.