The Divine Comedy is Neil Hannon.

Neil Hannon is a singer, lyricist, composer and musician and he produces his records. He also owns his label: Divine Comedy Records. He worked with Tom Jones and Keane, to cite a few, and wrote songs for Ute Lemper or Charlotte Gainsbourg.

Neil Hannon created The Divine Comedy as a indie band in the late 80s. After an album, the band split up shortly. In 1993, Neil Hannon keep the name The Divine Comedy to release Liberation. From that time on, The Divine Comedy was to be a concept led by one man, though sometimes involving many musicians.

In 1996, the single Something For The Weekend, taken from the album Casanova, unexpectedly raised The Divine Comedy up into the British charts.

Neil Hannon claims influence by Electric Light Orchestra, Scott Walker, Jacques Brel, Kurt Weil, U2, REM or even Michael Nyman. Neil's songs are famous for their irony as well as their baroque orchestration and have influenced Rufus Wainwright, Duke Special, The Thrills, and Vincent Delerm and Yann Tiersen in France.

With the turn of the century, The Divine Comedy signed with Parlophone, under which label he released the albums Regeneration and Absent Friends. More recently, after leaving Parlophone, Neil Hannon redefined himself as a solo artist while he is not busy composing for theatre works. He also has enjoyed a new success with his new band The Duckworth Lewis Method co-founded with Irish musician Thomas Walsh.

a short site is an unofficial information database dedicated to the works of Neil Hannon, and partially works as an user-generated resource. Most of the pages are editable, meaning that anybody can easily add new content or improve what's already here, please read the FAQ for more information.

18/10/2019, Vos places pour The Divinie Comedy au Cirque Royal
Voilà près de 30 ans que The Divine Comedy et propose des albums pop, conçus comme de petites symphonies de poche, aux accents délicieusement anachroniques. Deux ans après sa dernière tournée, voici un douzième album avec : 'Office Politics' , sorti...

18/10/2019, Gagne tes 3 places pour le concert de
Concours accessible jusqu'au mardi 22 octobre minuit. Le gagnant sera prévenu personnellement par e-mail.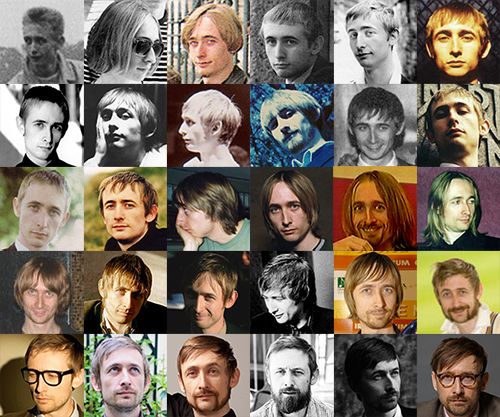 30 years ago a young teenager in Northern Ireland had just left school where he mainly spent his day dreaming about being a pop star. He'd come up with a rock band, call it
The Divine Comedy
without knowing what it meant… A few decades later he has become an accomplished musician and songwriter, and the name The Divine Comedy has been associated with many styles.
To celebrate the 30 years of Neil Hannon's prolific works,
a short site
will offer many updates on The Divine Comedy's career, retrospective analysis, and discuss on what may happen for the anniversary.
To start with, the
discography
is now up-to-date with the recent releases, including the latest album
Office Politics
and its complete charts positions, as well as all the
recent compilations
and
covers
published by various artists and labels.
Unfortunately most of the recent lyrics haven't been added onto the site yet. This is actually pure laziness and there is no good excuse to justify, but we remind that
a short site
is a collaborative website where anyone can contribute.
On the other hand, the
Tabs and Score section
has been updated following the recent shutdown of the TDCmusic.co.uk website (Richard said he was okay with his works being hosted since he stopped maintaining his site 10 years ago).
Last but not least, the band's
biography
has been revised, to sum up what Neil Hannon has been up over the recent years, as well as all the information on the
collaborators
featured on the latest Divine Comedy albums.